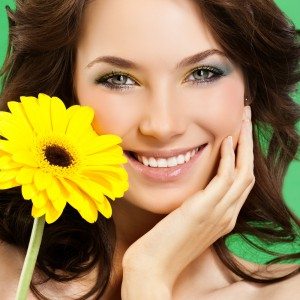 When it comes to smile makeovers, few cosmetic dentistry services compare with porcelain veneers. These dental restorations can transform a smile from chipped, crooked, and discolored, to a straight, uniformly spaced, bright smile in as little as two office visits. Our Houston cosmetic dentist, Dr. Deborah Gennero explains how dental veneers from our Houston family dentistry will having you smiling with confidence in no time.
Porcelain Veneers Cosmetic Consultation
Your porcelain veneers appointment will begin with a cosmetic consultation. Our Houston cosmetic dentist will listen carefully to what your needs and desires are for your new smile, while taking into consideration your oral health. After all, healthy smiles are beautiful smiles. During your consultation, Dr. Gennero will take impressions of your teeth to send to our expert ceramists. Our Houston dentist works closely with laboratory technicians and ceramists to fabricate veneers to your exact specifications.
Completing Your Smile Makeover
Once the porcelain veneers arrive, Dr. Gennero will prepare your teeth for optimal attachment. Using dental bonding, she can attach each porcelain veneer individually to the front of each tooth. Dr. Gennero wil use meticulous precision when placing and adjusting the veneers to your facial structure and bite. Once they are placed, our cosmetic dentist will use a curing light to harden the bond for durability that can last for decades.
Maintaining Porcelain Veneers
Maintaining your veneers requires thorough oral hygiene and regular dental cleanings. We recommend flossing daily to prevent staining between your teeth and along the edges of your veneers as these are the most vulnerable to discoloration. With proper dental care, your veneers and your gorgeous new smile will last you for decades to come.
Cosmetic Dentist in Houston
Are you ready for a smile makeover that will improve your confidence? For your cosmetic dentistry consultation with Dr. Deborah Gennero contact our Houston dental office at (281) 578-6200. We look forward to serving patients from the West Houston and Katy areas.