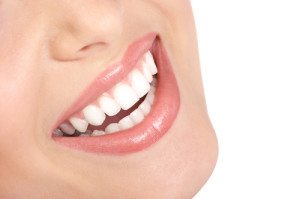 Do you suffer from embarrassing smile misalignment? Many people desire a beautiful, even smile, but don't want to endure the discomfort of metal braces. Did you know a dental procedure exists that provides practically invisible smile restoration? With Invisalign, adults and teens have a clear and comfortable alternative to traditional metal braces. In today's blog, your Houston dentist, Dr. Deborah Gennero, discusses the benefits of the Invisalign system for correcting misaligned smiles.
How Does Invisalign Work?
Invisalign provides patients with inconspicuous smile improvement. Instead of the metal braces typically used with traditional orthodontics, Invisalign employs a series of clear plastic aligners to gently and gradually reposition your teeth. After a consultation and examination from Dr. Gennero, she will take photographs, x-rays, and an impression of your smile. These materials will be used to create your set of custom-made aligners. Simply wear the aligners daily for the time specified by Dr. Gennero, normally around 22 hours a day. In most cases, the entire process takes about a year.
Advantages of Invisalign Clear Braces
In addition to clear smile repair, Invisalign also provides comfort. Patients wearing the aligners rarely report the gum and cheek irritation often experienced with metal braces. Since the aligners can be removed before a meal, patients no longer need to alter their diets or avoid certain foods that would normally become stuck or damage their braces. Removable aligners also make brushing and flossing your teeth easier, which improves oral hygiene and decreases the risk of teeth stains. Patients typically only need to see Dr. Gennero once every six weeks, fewer visits saves both time and money.
Schedule an Appointment with Your Houston Cosmetic Dentist
Interested in correcting your smile with our innovative Invisalign clear braces? Make an appointment with your Houston cosmetic dentist today. Dr. Gennero offers the latest in general, restorative and cosmetic dentistry. Contact our Houston dentist office by calling (281) 578-6200. We are proud to offer comprehensive dentistry to patients from Clear Lake to The Woodlands, including Katy, Houston, West Houston, Sugarland, the 77084 zip code, and surrounding neighborhoods.