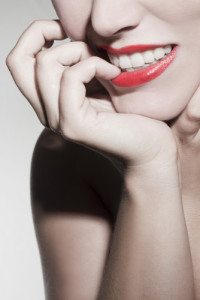 Does smiling into the mirror make you want to frown? Would you like to see your smile transformed fast? If so, you may be a good candidate to receive porcelain veneers. Capable of revamping a smile in two to three dental visits, porcelain veneers can change your image and give you the smile you want fast. To learn more, read below as your Houston TX dentist, Dr. Deborah Gennero, answers several frequently asked questions about porcelain veneers.
What problems can porcelain veneers fix?
Veneers can improve the appearance of stained teeth, chipped teeth, and misshapen teeth. They can also cover gaps and other alignment problems.
How do veneers repair cosmetic problems?
Porcelain veneers improve the appearance of teeth by masking cosmetic blights. The veneers themselves are thin shells of porcelain that attach to the front surface of teeth. In this position, they are able to cover cosmetic problems and create a new smile.
Do veneers look natural?
Recent advances in cosmetic dentistry have made veneers look more lifelike than ever before. The veneers are even able to mimic the way that light reflects off of a natural tooth, giving them a natural luster and making them appear very convincing in various lighting situations.
How are veneers placed?
If you choose to receive porcelain veneers from your Houston TX cosmetic dentist, Dr. Gennero, the first step will be an assessment of your teeth and the strength of your enamel. If Dr. Gennero determines that you are a good candidate for veneers, she will then prepare your teeth to receive the veneers. Tooth preparation involves scraping small amounts of enamel from teeth and allows the veneers to bond properly. Dr. Gennero will then take impressions of your teeth and send them to a lab, which will create a custom set of veneers. She will then bond the veneers in place, completing your smile transformation.
Schedule a Visit with Your Houston TX Cosmetic Dentist
Are you looking for a new smile? Contact your Houston TX cosmetic dentist, Dr. Gennero, today at 281-578-6200 to schedule an appointment or a consultation. Our 77084 dental office gladly treats patients in Clear Lake, The Woodlands, Katy, Sugarland, and surrounding cities.