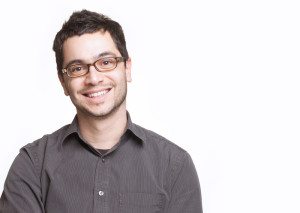 Many of us are not blessed with a naturally well aligned smile. You may have gaps, overlaps, twists, or otherwise crooked teeth which bother you when you look in the mirror or see pictures. Do you dream of a straighter smile? You may have already looked into a clear braces (such as Invisalign). There is a new orthodontics system available from Houston, TX, Dr. Deborah Gennero called Cfast. Just what sets Cfast apart from other orthodontic systems? Think fast.
The Social Six
One of the biggest drags about traditional orthodontics is the amount of time it takes from the moment the braces are firmly placed on your teeth to the end of the treatment. Cfast stands for Cosmetically Focused Adult Straight Teeth and it is the perfect alternative for adult patients looking to straighten their most visible teeth without a need for bite alignment. Cfast only focuses on correcting what are known as the "social six" teeth. These are the pearly whites which show when you flash your grin at others. They are the teeth that make impressions and represent the way you look when you smile.
How Does Cfast Work?
Cfast utilizes clear brackets and white wires which are affixed to the surfaces of your teeth to blend in with and appear nearly invisible. Gentle force moves your teeth into proper position comfortably. This alone is one of the biggest draws of Cfast as a new orthodontic option. Traditional braces often come at the price of pain, discomfort, and embarrassment. Most Cfast patients only need to wear the system for 4-6 months. If you have a big event coming up such as a reunion, wedding, or family reunion, you could feasibly have your teeth straightened before you go, provided you time the treatment correctly.
Cfast from Houston, TX Dentist
While Cfast can straighten your front teeth in record time, it is not appropriate for all patients. Talk to Dr. Deborah Gennero about your interest in Cfast and she can determine whether you make a good candidate. Should you need more comprehensive orthodontic treatment, Invisalign clear aligners might work for you.