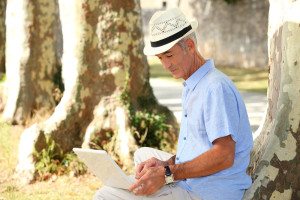 If you are missing teeth, your options for replacement include what many believe to be the best option: dental implants. What makes implants such a great method of restoring missing teeth? There is nothing that combines form and function quite as flawlessly, providing a truly tooth-like look and feel. Since you have most likely at least heard of dental implants, give this quiz from Houston, TX dentist, Dr. Deborah Gennero a try to see how much you know.
Questions
Q1. True or false – A dental implant involves surgical implantation of a porcelain tooth into your gums.
Q2. True or false – Dentures are the same thing as dental implants, but involve all of your teeth on the upper and lower arches.
Q3. True or false – Dental implants are not as sturdy as natural teeth.
Q4. True or false – Traditional dentures can become ill-fitting over time.
Answers
A1. FALSE – Dental implants involve the surgical implantation of titanium posts that porcelain prosthetics (or faux teeth made from other materials) can be attached to. The posts act as root replacements, and they are inserted directly through your gums and into your jawbone. The titanium is biocompatible so that your new dental implants can provide cosmetic and restorative functionality without being rejected by your body.
A2. False – Traditional dentures sit on top of gum tissue as opposed to being implanted. While they may look great, they can lack chewing satisfaction and some report difficulty adjusting to the way they feel. Dentures don't stop facial collapse because your body stops sending nutrients to your jawbone if there is no root. Dental implants appear natural to your body so you won't lose jawbone density as a result, and they tend to be more comfortable and longer lasting than dentures.
A3. FALSE – Among the advantages of dental implants are strength and convenience. You won't need to limit your dietary options or worry about slipping with dental implants, as they are every bit as firm and solid as a natural tooth.
A4. TRUE –Due to nutrient deficiencies to your jawbone, the shape and alignment of your bite can alter and make your traditional dentures in need of an adjustment in order to fit properly. In some cases, you may need a complete replacement to acquire a proper fit.
Schedule an Appointment with Your Houston General Dentist
Dr. Gennero offers the latest in general dentistry. Contact our Houston dentist office by calling (281) 578-6200.