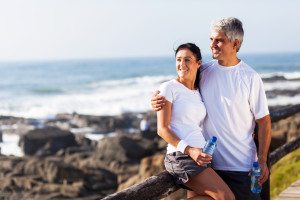 Dental patients with missing teeth have several options to restore function. Traditional dentures served a great purpose for a long time, but new technology over the years has allowed dentists to provide patients with restorations that closely mimic natural teeth through dental implants. Consisting of biocompatible titanium posts which are implanted into the jawbone to create an attachment point for a variety of prosthetic teeth options, dental implants are sturdy, easy to clean, and keep your jawbone density health. Houston, TX dentist, Dr. Deborah Gennero will explain more about dental implants and their advantages.
Types of Dental Implants
The types of dental implants most dentists offer are based on the number of teeth that need to be replaced:
Single Dental Implants
Multiple Teeth Replacement
Full Arch Replacement
Once the implant posts are securely in place, and your gingival tissues have had the opportunity to heal, color-matched tooth replacements can be secured to the titanium studs. These teeth will be durable and last a long time, while providing you with a smile that is natural and seamless looking.
Top Reasons for Dental Implants
Function – You can eat all of your favorite foods with no slipping, speech, or taste bud issues.
Convenience – Once implanted, you can brush your replacement teeth with a normal toothbrush and toothpaste.
Long lasting – When taken care of, dental implant dentures will be durable and last for many years.
Jawbone Health – Nutrients and minerals will still be sent to the jawbone where the tooth is missing, because the titanium post is sensed by your body as an actual tooth root. This will prevent a condition called facial collapse, wherein the cheeks sink in and you have a more aged appearance.
Smile Confidence – Traditional dentures can slip and appear obvious. With implant dentures, you might surprise people if you tell them those aren't your natural teeth.
Cosmetic Procedures from Houston, TX Dentist
To schedule an appointment with your Houston, TX dentist, contact our 77084 dental office call us at (281) 578-6200. Also, visit our website for services, patient forms, and to learn more about the team. We gladly welcome patients from Clear Lake, The Woodlands, Katy, Sugarland, and surrounding cities.