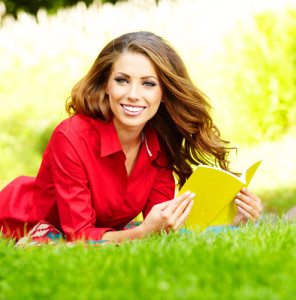 Many people assume dental care is the same for both men and women. After all, we all have the same teeth and the run the same risks for tooth decay and gum disease, right? In fact, women have different risk factors for dental issue such as gum disease. If a woman becomes pregnant, even routine dental procedures could put her health at risk. This is why your Houston dentist, Dr. Deborah Gennero, provides quality dental care to address the specific needs of our female patients.
Women's Gum Disease Risk
According to the Centers for Disease Control, nearly 50% of adults over the age of 30 currently suffer from gum disease. Periodontitis occurs when bacteria coat teeth in a sticky substance known as plaque. Over time, plaque buildup causes gum inflammation, or gingivitis. If left untreated, gingivitis causes the gums to pull away from the teeth, forming pockets at the gum line. Once bacteria invade these pockets, gum disease begins. In women, hormonal factors can lead to gums becoming particularly vulnerable to developing gingivitis. These include:
Menstruation
Puberty
Pregnancy
Menopause
Regular checkups and cleanings with Dr. Gennero and our staff of hygienists and dental assistants will allow us to watch for the warning signs of gum disease, prescribing the appropriate treatment as soon as possible.
Pregnancy Dental Concerns
In addition to increasing the risk of gum disease, pregnancy prevents many women from undergoing necessary dental treatments. During the first trimester and the third trimester, even routine procedures such as dental cleanings should be avoided. This means maintaining good dental habits, such as brushing and flossing, are crucial for keeping your smile healthy. When you find out you're pregnant, contact Dr. Gennero right away for an oral examination. Dr. Gennero can provide treatment and recommendations for protecting your teeth and gums during pregnancy. This helps you avoid issues such as gum disease during the time when you can't receive dental treatment due to your pregnancy.
Schedule an Appointment with Your Houston Cosmetic Dentist
Ready for a checkup or cleaning from Dr. Gennero? Make an appointment with your Houston cosmetic dentist today. Dr. Gennero offers the latest in general and cosmetic dentistry. Contact our Houston dentist office by calling (281) 578-6200. We are proud to offer comprehensive dentistry to patients from Clear Lake to The Woodlands, including Katy, Houston, West Houston, Sugarland, the 77084 zip code, and surrounding neighborhoods.