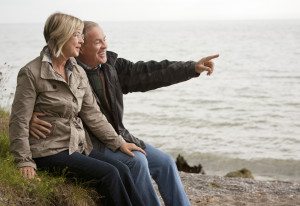 A beautiful smile can completely change someone's appearance and self-confidence. When your teeth are flawed, you might feel downright embarrassed by issues such as deep discoloration, cracks, chips, breaks, gaps, or slight misalignments. Thankfully, your Houston dentist, Dr. Deborah Gennero, has a cosmetic recommendation that can completely makeover your smile in as little as two office visits. The name of this cosmetic dental wonder is porcelain veneers.
Smile Makeover
Dr. Gennero can apply veneers to teeth that have permanent damage that you might feel is unattractive, but that doesn't affect your dental health. The process begins with a consultation that will allow you to team up with Dr. Gennero to figure out the potential shape, color, and size of your veneers. Your teeth will be prepared with a small amount of enamel being buffed away to make the veneers stick properly. Your impressions and measurements are sent to an expert ceramist who will craft your custom-made veneers from high-quality dental porcelain. Dental porcelain mimics the translucence of natural tooth enamel.
Caring for Veneers
Once your porcelain veneers are firmly in place and shaped to your liking, you can go about your life just as you always did. Veneers are affixed with a powerful bonding agent so that they stay firmly in place. You should be able to eat and drink whatever you want, although porcelain will stain just like natural teeth if you consume copious amounts of coffee, red wine, or use tobacco products. With the proper care, your veneers can last for decades. If you maintain regular dental habits (such as flossing and brushing your teeth twice a day) and keep up with routine biannual checkups and cleanings, your veneers should stay in great shape for a long time.
Porcelain Veneers from your Houston, TX Cosmetic Dentist
Porcelain veneers can return your smile to full function and appearance. For more information, contact your Houston TX cosmetic dentist, Dr. Gennero, today. Call 281-578-6200 to schedule an appointment or a consultation. Our 77084 dental office gladly treats patients in Clear Lake, The Woodlands, Katy, Sugarland, and surrounding cities.