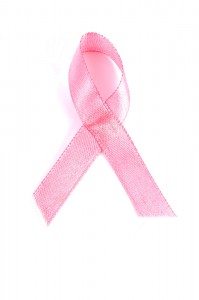 For many people, October is associated with the rich colors of fall foliage, and the blacks and oranges of Halloween. This October, you may be seeing more pink than usual, however, because it's Breast Cancer Awareness Month. Dr. Deborah Gennero, your Katy dentist, wants to show her support of the women and men who have valiantly battled cancer by highlighting the potential link between breast cancer and gum disease.
Research Study Shows Increased Breast Cancer in Periodontal Disease Patients
A Swedish research study conducted by the Karolinska Institutet focused on gum disease as a surprising indicator of heightened breast cancer risk. The study examined 3273 participants between the ages of 30 and 40 who were randomly selected. Chronic periodontal disease was identified in certain participants. Breast cancer was found in 5.5% of subjects who presented with missing molars as a result of gum disease. Subjects who had some level of periodontal disease, but had retained all of their teeth, had a significantly lower rate of breast cancer at 0.5%.
Do You Have Puffy Gums?
Puffy gums that bleed when you brush your teeth are indicative of gingivitis – the earliest stage of periodontal disease. A surprising 80% of Americans have some level of gum disease. Early symptoms might seem benign, but periodontal disease can progress rapidly into periodontitis, when ignored. Once periodontitis (severe gum disease) occurs, tooth loss increases. Considering the results of the above-mentioned study, keeping your teeth healthy and intact can potentially lower your risk of breast cancer. If you are overdue for a checkup, or have noticed any recent changes with your oral health, visit your dentist right away to get your teeth and gums checked.
Contact Your Katy Dentist for a Checkup
People that are going through chemotherapy might experience side effects in their oral health, such as toothaches, dry mouth, and infections. Anyone that notices a change in their teeth or gums should consider scheduling a dental checkup.   To arrange an appointment with Dr. Gennero, contact our  Katy dentist office at (281)578-6200. We are happy to provide comprehensive dentistry to patients from Clear Lake to The Woodlands, including Katy, West Houston, Sugarland, the 77084 zip code, and surrounding neighborhoods.