Dedicated Dental Professionals in Houston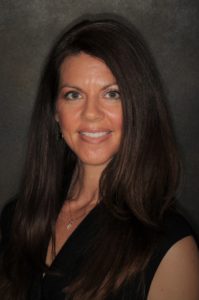 Cindy – Registered Dental Hygienist
Cindy attended Southern Illinois University School of Dental Hygiene and received a Bachelor of Science degree in May 2002. Growing up in St. Louis, Mo she knew dentistry was the career she wanted to explore ever since she was 14 years old.
Cindy loves her profession and treats all of her patients as family. She will enjoy getting to know you and your family and always does her best to listen to any concerns or questions you may have, and to treat and educate all of her patients to the best of her knowledge.
Cindy likes to stay up to date with the all the current treatment, education and technology that dentistry has to offer. I also balance my time taking care of my family. I have an amazing, supportive husband and 3 wonderful children. I stay active with my children's sports, volunteering and exercise. Some of my hobbies are sewing, cooking/baking, and reading. I look forward to meeting you.
Lori – Front Office Administrator
Originally from Portland Oregon, Lori moved to Texas in 2012 with her husband and followed by her two grown boys.  She has a passion for the healthcare industry and was very happy with her switch to Dentistry when she joined our team.
Her energetic personality warms the front office as she greets patients for their appointments and assists with financial questions and scheduling.  She loves to visit and always makes you feel welcome!
Lori loves relaxing at home with family and friends and enjoys running with her dogs Dex and Grey.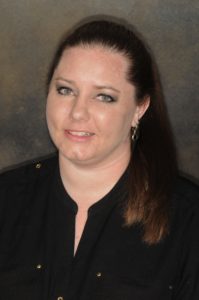 Melissa – Front Office Administrator and Patient Coordinator
Melissa earned her Associate of Science degree from Houston Community College and joined Dr. Gennero's practice in 2009. In 2020, she earned her Bachelor of Science degree from University of Houston.  Melissa believes in treating every patient and their families with compassion.  Her calm personality, attention to detail, and help she provides with treatment explanation, insurance, finances, and scheduling makes our patients feel confident that they are receiving the very best care available.
Melissa enjoys spending her free time camping, traveling to Renaissance Festivals, caring for her little dog Coby, and spending as much time as possible with her daughter, Hannah.
Marcie – Registered Dental Assistant
Marcie joined our team in October 2013. She is extremely nurturing and caring and derives a great deal of professional satisfaction from watching as patients become more comfortable with visiting the dentist. She strives to provide all her patients with personal attention and care throughout their visit to make it a pleasant experience!
Marcie is native to the Houston area and loves to call it home!  In her free time, she enjoys hanging out with her family, going to concerts, and playing with her two doggies.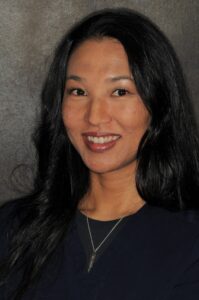 Sabrina– Registered Dental Assistant
Sabrina is an experienced dental assistant who joined our team in 2018.  She continually strives to grow in the field of dentistry and always show kindness, care, and concern for others.  She loves being a part of a team that supports and collaborates with each other to achieve a fun and positive work environment and an enjoyable experience for our patients.
She greatly values her time with her husband and two kids, and loves cooking, playing with her dog Ava, and traveling when she is able!
To schedule an appointment with Dr. Deborah Gennero, please contact us today. A 77084 family dentist, our Houston office proudly provides general and cosmetic dentistry to the entire Houston area, including Clear Lake, The Woodlands, Katy, West Houston, and Sugarland.