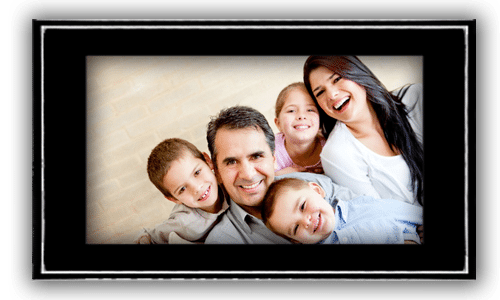 Comprehensive Dentistry in Houston and Katy
Leave cookie-cutter dentistry to the corporate dental chains. With Dr. Deborah Gennero, you will receive the kind of individualized quality, care, and attention only available from a small family dental practice. Dr. Gennero has provided a full range of dental services to the Houston and Katy area from her beautiful, state-of-the-art practice since 1991 and has enjoyed watching her youngest patients grow into healthy adults. Her hand-picked staff of dental professionals shares her philosophy of open communication, conservative treatment plans, and clinical excellence.
From the moment you walk through the doors, you will experience a level of compassionate care and focused attention unheard of in other practices. Dr. Gennero offers amenities such as heated blankets, neck rolls, noise-cancelling headphones, and massage chairs in the operating rooms that will help even the most apprehensive patient feel relaxed and pampered. For patients in need of full mouth rehabilitation, Dr. Gennero develops facially-generated treatment plans. This cutting-edge diagnostic tool utilizes a series of 18 digital photographs of your face and teeth to generate an extremely precise treatment plan based entirely on your specific needs.
A believer in the power of preventive care, Dr. Gennero encourages you to make an appointment immediately if you suffer from toothaches, recurring headaches or jaw pain, gum sensitivity, or even if it's just been several years since your last professional checkup and cleaning. A true family dentist, Dr. Gennero and her team enjoy seeing patients throughout the age spectrum. We offer:
To schedule an appointment with Dr. Deborah Gennero, please contact us today. A Houston dentist, Dr. Deborah Gennero proudly provides general and cosmetic dentistry to the entire Houston area, including Clear Lake, The Woodlands, Katy, West Houston, and Sugarland.