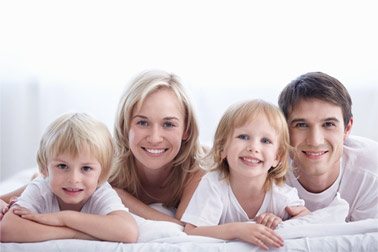 WHAT IS A DENTAL CLEANING WITH HOUSTON FAMILY DENTIST, Dr. Gennero?
Careful and consistent at-home dental hygiene is vital to maintaining a healthy mouth. American Dental Association guidelines advise adults to floss once a day, brush twice a day with an ADA-approved fluoride toothpaste and a soft bristled toothbrush, and avoid sugary drinks and between-meal snacks. To complement a home care routine, you should also visit your Houston family dentist for regularly scheduled checkups and cleanings.
How Do Dental Checkups Improve My Health?
The early stages of many oral problems may not catch your attention because symptoms seem very mild. It requires a trained eye to identify issues such as receding gums, worn or demineralized enamel, and mouth sores that could indicate serious oral health disorders. Dr. Deborah Gennero uses visual scanning techniques, digital x-rays (with up to 80% less radiation than traditional techniques) , and VizilitePlus with T-Blue oral cancer screening technology to conduct a thorough examination of your mouth.  She can identify problems early, and develop a conservative treatment plan. Early prevention can mean the difference between needing a filling and needing a root canal.
How Do Dental Cleanings Improve My Health?
While no one can deny the importance of brushing and flossing at home, even the most careful at-home care regimen cannot get rid of tartar, the hardened plaque that builds up in hard-to-reach places between teeth and below the gumline. Our dental hygienist uses ultrasonic scaling technology to completely remove plaque and tartar buildup and leave your teeth feeling smooth and incredibly clean.
How Do Teeth Cleanings Improve My Smile?
Do you have an important business job interview, a big date, or perhaps a family event?  A clean, healthy, bright, white smile can go a long way in helping build your confidence for any event.  It begins with our teeth cleaning, both above the gums and below the gums.  You may also benefit from our in-office teeth whitening or our cosmetic dental porcelain veneers for a confidence building smile makeover.
Contact Us
To schedule an appointment with Dr. Deborah Gennero, please contact us today. A Houston dentist, Dr. Deborah Gennero proudly provides restorative and cosmetic dentistry to the entire Houston area, including  the Park Ten Energy Corridor, Clear Lake, The Woodlands, Katy, West Houston, and Sugarland, Texas.