DENTAL CROWNS IN WEST HOUSTON
GET BEAUTIFUL All CERAMIC DENTAL CROWNS FROM THE BEST WEST HOUSTON FAMILY DENTIST
How Can a Porcelain Dental Crown From Dr. Deborah Gennero Improve My Dental Health?
Crowns serve a variety of functions in restoring balance to the health of your mouth, including:
Protecting and supporting weak, severely worn, broken, or cracked teeth.
Helping to secure bridgework.
Masking tooth discolorations that cannot be effectively treated with traditional teeth whitening systems.
Capping a dental implant and restoring the healthy function and spacing of the dental arch.
Does Getting a Dental Crown Mean Getting a Gold Crown?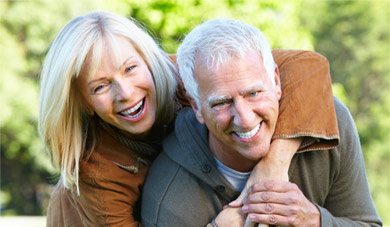 If a full gold crown happens to suit your style, then Dr. Deborah Gennero will be happy to place one for you. If your taste runs toward something a bit more natural looking, she can provide that as well.  Dr. Gennero offers dental crowns in several materials, each with its own advantages:
Cosmetic Dental Crowns for a smile make over may be a better option for some cases than teeth veneers.
Zirconia crowns, like BruxZir Crowns: These exceptionally strong and realistic looking crowns are virtually chip proof and offer an unmatched level of translucent beauty.
All-ceramic crowns: Constructed of dental porcelain, these crowns are very strong and highly realistic although the can chip over time.
Porcelain-fused-to-metal or PFM crowns: A porcelain shell surrounding a metal frame, PFM crowns have the durability of metal with the beauty of tooth-colored porcelain.
Metal crowns: Although they do not blend in with surrounding teeth, gold alloy crowns do offer a unique suppleness and do not chip or wear down other teeth.
Contact Us
To schedule an appointment with Dr. Deborah Gennero, please contact us today. A Houston dentist, Dr. Deborah Gennero proudly provides restorative and cosmetic dentistry to the entire Houston area, including  the Park Ten Energy Corridor, Clear Lake, The Woodlands, Katy, West Houston, and Sugarland, Tx.