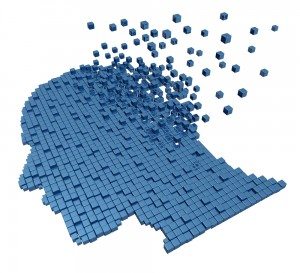 As November comes to a close, many people begin making end-of-year preparations. This time of year provides an opportunity for people to reflect on the past year while looking ahead to December. Before November completely fades away, more time exists to raise awareness for Alzheimer's disease. Each year, November serves as Alzheimer's Awareness Month in America. Your Houston and Katy dentist, Dr. Deborah Gennero, discusses how Alzheimer's and oral health connect.
Alzheimer's in America
Alzheimer's disease affects nearly 13% of the population aged 65 and older currently. Unfortunately, Alzheimer's serves as the fifth-leading cause of death in America among people over the age of 65. Additionally, of all the top causes of death in America, Alzheimer's disease is the only one which continues to rise in prevalence. Signs of dementia affect nearly 30% of the elderly population (aged 77 and older). As the population continues to age, maintaining mental cognitive function could prove increasingly difficult. However, studies show that maintaining chewing ability can benefit mental health later in life.
A study from the Baylor College of Medicine indicated that students whom reported gum chewing scored higher on mathematics exams than students without a routine gum chewing habit. Scientists showed that blood flow to the brain caused by chewing can impact oral health in a positive way. As patients age, tooth loss can potentially occur. Recent reports identified that nearly 50% of Americans will suffer from adult tooth loss at some point. We can restore chewing ability for patients using dental implants.
Dental Implants for Mental Health
Dental implants can reliably replace a single tooth or multiple teeth. Titanium posts and ceramic prosthetics comprise the implants which anchor into the jaw. Not only can dental implants restore chewing ability, but implants can also aid in promoting jawbone structure. When patients lose teeth, their jaw no longer receives stimulating signals which results in facial collapse. Dental implants can restore life and vibrancy to your smile while benefiting your mental health.
Schedule Your Houston Dental Visit
You can schedule an appointment at our Houston dental office by calling (251) 578-6200. We proudly serve patients from Houston, Katy, and surrounding communities.