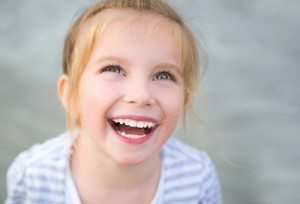 Houston children's dentist, Dr. Deborah Gennero, cares for families. It is a true joy as a dentist to watch a child grow older and develop at every six month checkup. Many parents (especially first time parents) have questions about the best course of action in setting their child up for a life time of good dental health.
The First Dental Appointment
A babies initial years of life are full of firsts. The first tooth erupting can be a very exciting milestone. Once the tooth appears, contact our office and set up an initial visit  for your baby with Dr. Gennero. Using a gentle approach, she can ensure that your babies teeth are developing correctly. There will not generally be a need for cleaning or a thorough examination but this is a great chance for your baby to become acquainted with the sights, smells, and routines of regular dental checkups. As teeth continue to erupt, keep on a six month schedule to make sure that your child's baby teeth are plaque and tartar free. This will also help us to instill good oral hygiene habits in your child.
Other Important Information for Parents
Even if your baby only has one tooth so far, be sure to instill proper dental habits from as young of an age as possible. Using a toddler toothbrush and training toothpaste (which is fluoride free) you can teach your little one about brushing their teeth.  As they develop over the years, they will have proper dental self-care as a hard-wired  habit. If your infant or toddler is a big fan of the bottle, beware of the decay that can occur from allowing them to drink throughout the day and night. A condition called baby bottle decay or "bottle rot" is sometimes seen in kids that are put to bed with bottles and allowed to drink them throughout their sleep. This is a serious form of tooth decay that can be easily avoided by keeping strict with your baby's feeding schedule, and brushing their teeth and/or wiping their gums and teeth with a washcloth after feedings.
Schedule an Appointment with Your Houston Dentist
Remember, regular checkups and cleanings help protect your children's smiles. Call Dr. Gennero today for a consultation by contacting our Houston dentist office at (281) 578-6200. We are proud to offer comprehensive dentistry to patients from Clear Lake to The Woodlands, including Katy, West Houston, Sugarland, the 77084 zip code, and surrounding neighborhoods.