Choose Your Insurance Plans Wisely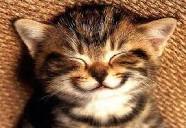 Benefits for both medical and dental insurance plans vary greatly. My colleague and friend, Dr. Peter Vanstrom, in Atlanta, GA has written some very interesting blog postings on his website exploring the extreme variations in dental benefit payments for dental procedures from different dental plans. Click this link if you'd like to read these articles that discuss the vast variations in dental benefit coverages.
The old adage that "you get what you pay for" is very true when it comes to dental insurance coverage. A less expensive plan may only cover a fraction of something as basic as a healthy dental cleaning. That may be fine for you, just appreciate the fact that lower insurance benefits payouts will mean more out-of-pocket cost for quality dental care.
Your employer and human resource department negotiate the very minute details of your plan. Your insurance company, say MetLife, may offer payment for fluoride treatment in office, but your employer may opt out of that coverage to save money up front. If that is the case, then you have to pay for that non-covered benefit.
Navigating through dental insurance coverage is a difficult task. We are available to answer any questions that you might have. Please don't hesitate to call any time. We look forward to taking care of all of your future dental needs.