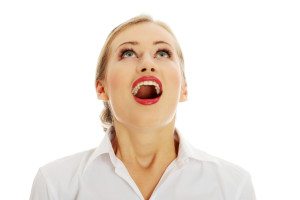 Good dental health is essential to excellent overall health. This can be especially true for women. People are people, but there are differences in genders that are best understood by a doctor who shares the same chromosomal configuration with you. When it comes to a woman's dental health, hormones fluctuate during different stages of life.  Hormonal shifts make the female of the species more susceptible to periodontal (gum) disease.  Katy, TX female dentist, Dr. Deborah Gennero, truly understands her female patients.
How Lovely to be a Woman
A woman's hormones begin to surge when she reaches puberty.  Early gum disease (gingivitis) is seen in increasing numbers at this stage.  Gum tissues and the response of oral bacteria to hormones alter the eco-system in a young woman's mouth. Gingival tissues are often extra irritated by plaque as a result of these changes.  Unfortunately, the hormonal surges do not end when puberty is complete. Gum sensitivity will continue throughout a woman's life during menstrual cycles, pregnancy, and menopause; whenever there is a hormonal shift.
Dealing with Hormone Related Dental Problems
Hormonal shifts are sometimes miniscule, and other times more obvious. To avoid major issues when you don't even realize that they're happening, keep up with you biannual checkups. Dr. Gennerro has a trained eye and will look for subtle shifts in your dental health that might signal a bigger problem. In addition to your six month dental examinations and cleanings, brush your teeth twice a day and floss daily. You may consider rinsing twice daily with a germ-killing mouthwash. This will keep your gums at their healthiest even when hormones are out of whack. Avoid consuming too many complex carbohydrates and excessive sugar. Also, take fast action if your mouth is exceptionally dry. Dr. Gennero can provide you with possible treatments to provide comfort and keep your oral health in check.
Schedule an Appointment with Your Katy, TX Female Dentist
Ready for a checkup or cleaning from Dr. Gennero? Make an appointment with your Houston cosmetic dentist today. Dr. Gennero offers the latest in general and cosmetic dentistry. Contact our Houston dentist office by calling (281) 578-6200.