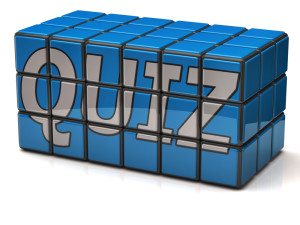 When you look in the mirror, are you pleased with your smile? Or do you feel frustrated that no amount of brushing, flossing, and visiting the dentist regularly will ever help overcome your cosmetic dental issues? Cosmetic dentistry has been an important specialty for many years. Houston cosmetic dentist, Dr. Deborah Gennerro is trained to provide cosmetic dentistry services to her patients. How much do you know about cosmetic dentistry?
Questions
Q1. True of false – There is no correlation between dental health and career success.
Q2. True or false – There are no same day cosmetic dental procedures.
Q3. True or false – A complete smile makeover is different for every patient.
Answers
A1. FALSE – The power of a healthy, attractive smile in the work place is undeniable. Think about your own office mates. How does the quality of smiles affect your perception of others? How do you think others perceive your smile? People who smile freely with a set of nearly flawless teeth tend to come across as smarter and easier to approach. In one study, men who whitened their teeth prior to a job interview were more likely to get the job.
A2. FALSE – Cosmetic dentistry time frames are all different and dependent upon your general and dental health. Professional teeth whitening may only take an hour. Dental bonding is often completed in one or two visits. Porcelain veneers and white crowns are usually completed in two dental visits.  If you're concerned about the amount of time it will take to achieve the smile of your dreams, we can lay out a plan which will work for you. Just remember, patience is a virtue when looking for quality.
A3. FALSE – Complete smile makeovers are indeed different for each person. When you opt for a smile makeover, you will undergo a thorough examination with Dr. Johnson in order to discern your overall dental health as well as your cosmetic needs and desires.
Cosmetic Dental Procedures in Houston
If you are interested in any cosmetic dental procedures, schedule an appointment with Dr. Gennero. You can reach our Houston cosmetic dentist office at (281)578-6200. We are proud to provide comprehensive dentistry to patients from Clear Lake to The Woodlands, including Katy, West Houston, Sugarland, the 77084 zip code, and surrounding neighborhoods.