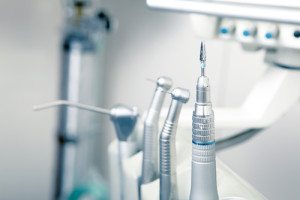 Maintaining a beautiful smile requires regular dental care. When was the last time you visited the dentist? Unfortunately, with our hectic schedules, many people continue to put off routine dental visits. In today's blog, your Houston dentist, Dr. Deborah Gennero, uses a fun and informative quiz to explain the importance of undergoing regular dental checkups and cleanings.
General Dental Care Quiz
1. True or False: You should receive a dental checkup every six months.
2. True or False: Dental cleanings help prevent gum disease.
3. True or False: Dr. Gennero offers oral cancer screenings.
4. True or False: For children, Dr. Gennero offers innovative fluoride treatments.
5. True or False: Dental sealants can help your child avoid cavities.
Answer Key
1. True. According to the American Dental Association, people should undergo a routine checkup and cleaning once every six months. A checkup allows Dr. Gennero to watch for any signs of developing dental issues, such as tooth decay and gum disease. She can then prescribe immediate treatment.
2. True. During a dental cleaning, our talented dental hygienists will remove the layers of plaque buildup from your teeth. If left untreated, plaque buildup irritates the gums, leading to gingivitis. Over time, gingivitis can cause a patient to exhibit the painful symptoms of gum disease.
3. True. During every checkup, Dr. Gennero employs the latest in screening technology to provide our patients with precise and accurate oral cancer screenings.
4. True. In the event a young patient's teeth are especially vulnerable to tooth decay, Dr. Gennero may apply a fluoride treatment to strengthen their tooth enamel.
5. True. Dr. Gennero may apply several thin layers of special plastic material to a child's back molars. This prevents food from becoming stuck between hard to reach teeth, aiding in the prevention of tooth decay.
Schedule an Appointment with Your Houston General Dentist
So, how did you do? Ready for a checkup or cleaning from Dr. Gennero? Make an appointment with your Houston general dentist today. Dr. Gennero offers the latest in cosmetic, restorative and general dentistry. Contact our Houston dentist office by calling (281) 578-6200. We are proud to offer comprehensive dentistry to patients from Clear Lake to The Woodlands, including Katy, Houston, West Houston, Sugarland, the 77084 zip code, and surrounding neighborhoods.