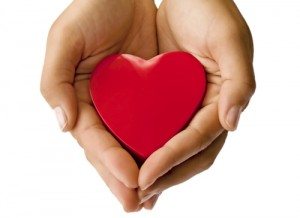 Did you know we're in the middle of American Heart Month? Across the nation healthcare professionals are attempting to raise awareness about heart disease prevention. In the United States, one out of every three deaths is a result of heart disease and stroke. More women die of heart disease than men, with cardiovascular disease killing more women than breast cancer and lung cancer combined. In today's blog, Houston dentist, Dr. Deborah Gennero, tests your heart health knowledge and provides tips on preventing heart disease.
How Well Do You Know Your Heart Health?
1.True or False: Women display the same signs of a heart attack as men.
2. True or False: Exercise helps prevent heart disease.
3. True or False: A healthy diet protects your teeth as well as your heart.
4. True or False: You don't need to alert Dr. Gennero if you have a heart condition.
The Answers
1. False: Turns out most women don't exhibit the usual symptoms of a heart attack. Men usually experience chest pain and additional pain down the left harm. Women typically experience gastrointestinal distress, nausea, vomiting, and extreme fatigue. As a result, many women don't receive the immediate necessary treatment because they don't show the classic symptoms of a heart attack.
2. True: Experts recommend both women and men engage in 30 minutes of moderate-intensity exercise each day. Working out lowers blood pressure and reduces cholesterol levels. Running, jogging, or even a brisk walk can help prevent heart disease.
3. True: Too many people consume foods high in sugars, trans fats, sodium, and cholesterol. Adding fresh fruit and vegetables to your diet reduces your risk of heart disease by decreasing your blood pressure and cholesterol. In addition, cutting out sugars and other starches helps prevent the formation of cavities.
4. False: Patients with any kind of heart condition should alert Dr. Gennero before undergoing even routine procedures. Certain procedures elevate the levels of oral bacteria in the blood stream. For patients with heart issues, the presence of oral bacteria in the heart can cause serious complications. Talk to your general dentist, Dr. Gennero, who may prescribe special antibiotic premedication to ensure your safety before a procedure.
Schedule an Appointment with Your Houston General Dentist
Don't forget, regular regular checkups and cleanings with your Houston general dentist can help protect your dental health. Call Dr. Gennero today for a consultation. Contact our Houston dentist office at (281) 578-6200. We are proud to offer comprehensive dentistry to patients from Clear Lake to The Woodlands, including Katy, West Houston, Sugarland, the 77084 zip code, and surrounding neighborhoods.